Screens

Let Sunrooms & More transform your home and landscape with one of our beautiful, finely crafted motorized screens. We are the largest seller and installation company of motorized screens in Oklahoma!
Add a whole new architectural element to your garden as an inviting gateway. An open cover for your patio or deck. An attractive structure where beautiful flowering vines can be trained to grow.
A Sunrooms & More motorized screen provides elegant protection from the blazing sun and light rains so you can enjoy your patio when others are driven inside.
Sunrooms & More Screens
Unlike other screen systems, an SRS screen can be left down when the wind blows, providing protection and energy savings.
Motorized Screens
Our Motorized Screens are designed to filter out most of the effect of the sun's harmful rays. All while preserving your outdoor view, and allowing you to better control your interior lighting. Used to reduce annoying glare on computers and television screens. Our innovative Side Retention System is the strongest retention system available today. This keeps the mesh stable so it allows for worry-free use of your screen, even in windy conditions.
SRS Screens
The SRS screen has become a recognized brand in the industry. We think it is the BEST screen system on the market. So we think the best part is how we were able to pool our design and engineering knowledge, to create a screen that meets our expectations – but more importantly, exceed yours.
Exterior screens became a passion of our design and fabrication teams. When they realized that we could build a better (and cooler) product, the Side Retention Screen was born.
An SRS screen is a practical and pretty solution to all of your sun problems. With the touch of a button, a screen adds shade, energy savings, ventilation and insect protection.
Power Screens
Dynamic by Design
With the touch of a button, a Power Screen from Rainier provides shade, energy savings, and ventilation. All screens are made to order, so you get exactly the options you need for your home. And we feature motors and controls manufactured by Somfy, the world leader in tubular motors.
Protect Your Furnishings from Fading
A wide variety of fabric choices are available to block the sun and preserve your view, or provide complete blackout if desired. Our product reduces the harmful UV rays that fade your furnishings and flooring.
Reduce Heat & Glare
Cool your home naturally and decrease your reliance on traditional air conditioning! Research has shown that in many homes, exterior shading systems can reduce cooling costs by up to 60%. So by filtering out the majority of the sun's rays, you'll enjoy less annoying glare on your computer, and television screens.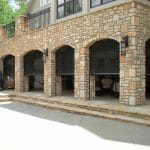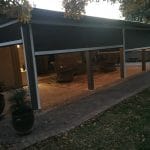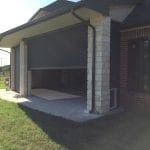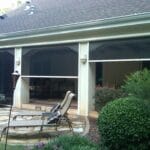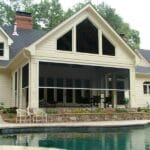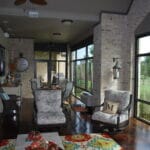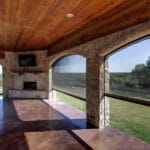 Learn More
Schedule a FREE In-Home Design Consultation